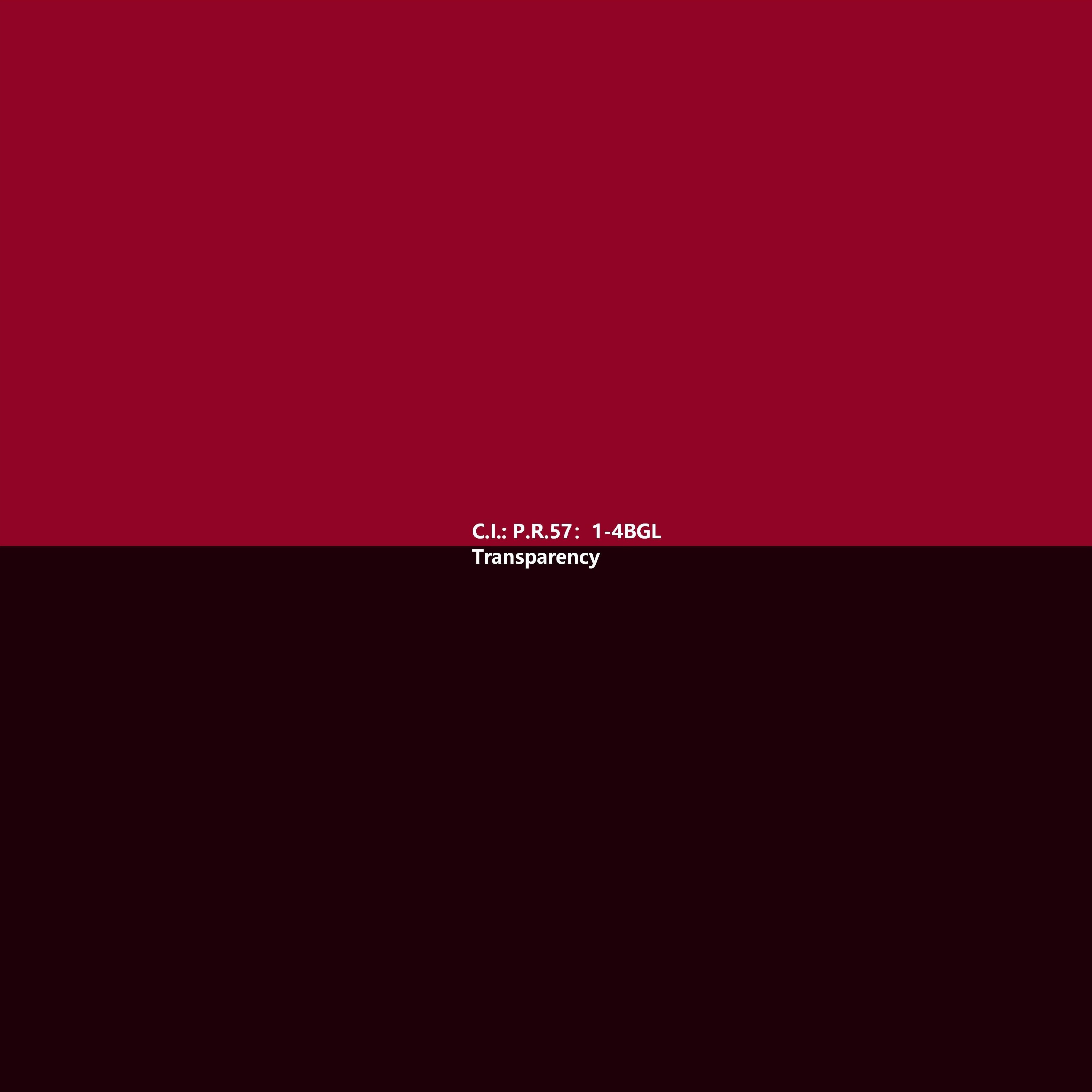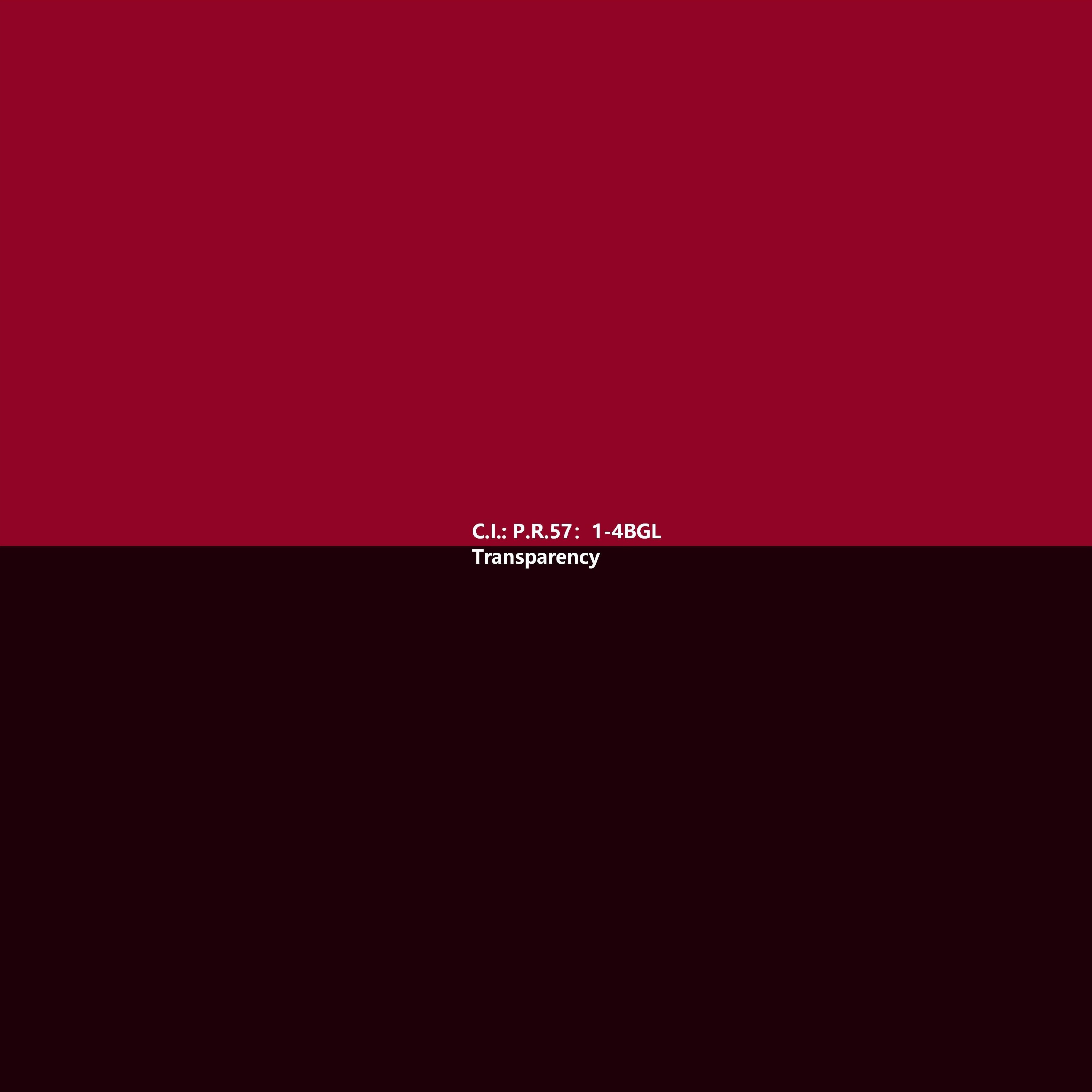 Berad® Red 4BGL
Short Description:
Brand Name : Berad® Red 4BGL
C.I. No : P.R.57:1
CAS No: 5281-04-9
Pigment Class : Monoazo lake Pigments
EINECS No : 226-109-5
Molecular Formula : C18H12CaN2O6S

SEND EMAIL TO US
Features

Berad® Red 4BGL is a semi-transparent, yellow shade lithol rubine Pigment Red 57:1 with good gloss, especially developed for solvent born ink systems. It exhibits excellent coloristical properties and dispersibility, as well as low viscosity at high pigment concentration in lithographic inks. The shade meets the requirements of process colour magenta. Berad® Red 4BGL is the most blue among the azo lake pigments and it's cost effective.Berad® Red 4BGL is not suitable for use in concentrations below approximately 0.03% and only use in deep color. Berad® Red 4BGL is heat stable up to about 220°C-240°C/5min in polyolefin and nose dive when concentration below 0.1%.

Application

Berad® Red 4BGL is a calcium salt of monoazo lake red pigment, with high luster, low viscosity, having good performance in solvent based inks. Its main use is PA inks and NC inks, suggested for water based inks and Toluene-base Inks. It is also recommended for plastics, PP, PE, PVC, PS, PC, PET, ABS, polyurethane, fiber, rubber, powder coatings, also suitable for industrial paints.