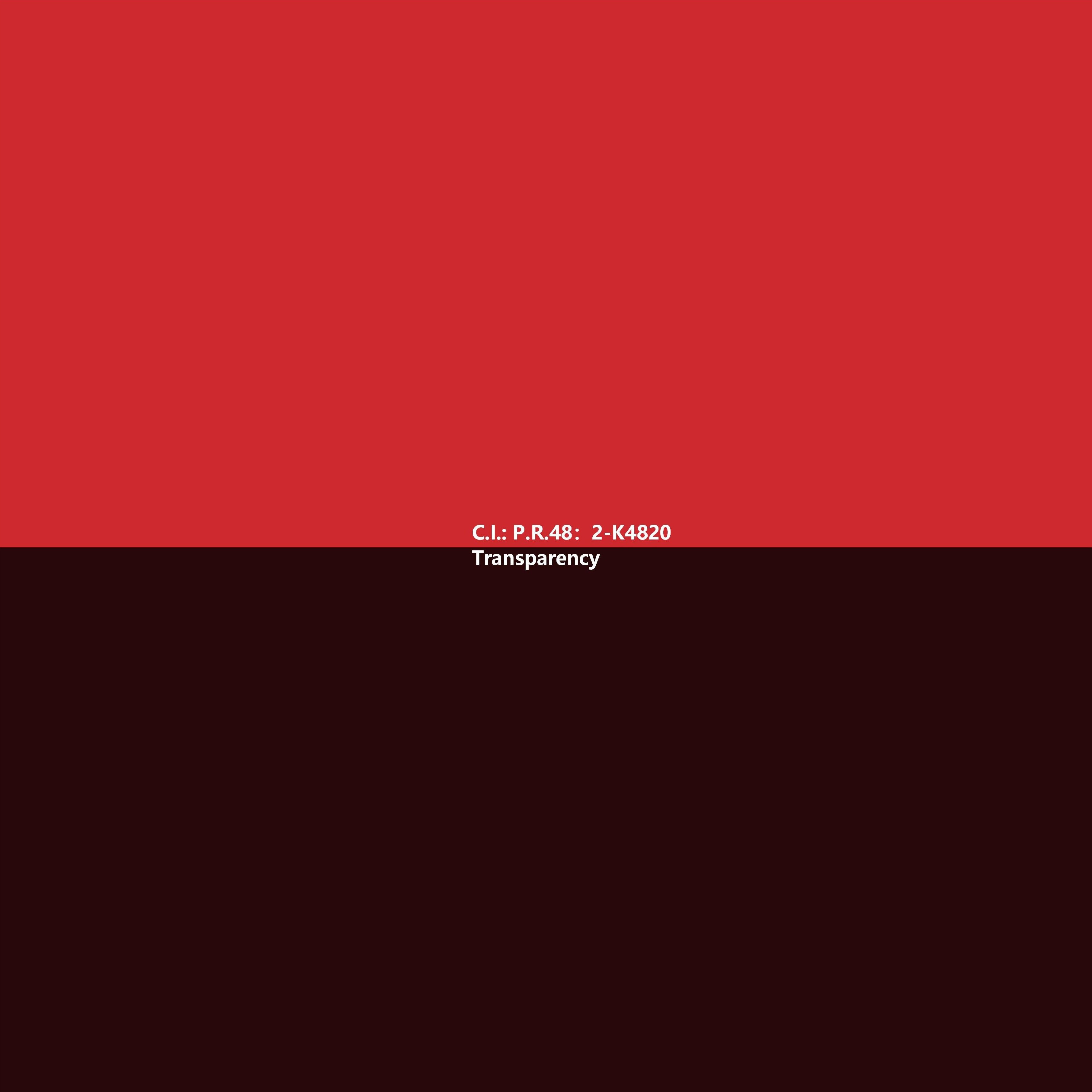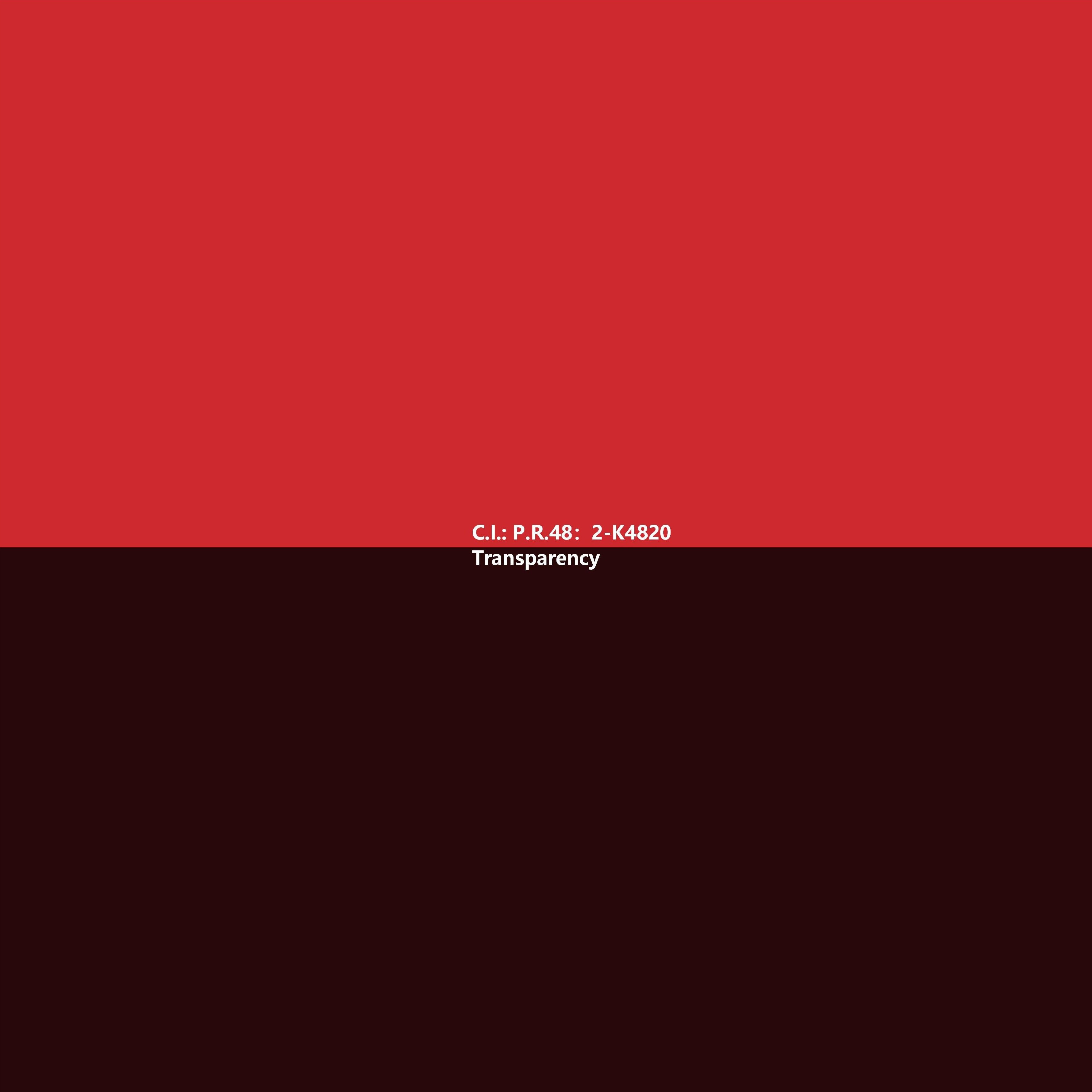 Berad® Red K 4820
Short Description:
Brand Name : Berad® Red K 4820
C.I. No : P.R.48:2
CAS No: 7023-61-2
Pigment Class : Monoazo Pigments
EINECS No : 230-303-5
Molecular Formula : C18H11CaClN2O6S

SEND EMAIL TO US
Features

Berad® Red K 4820, in the form of a red powder, is a Calcium salt lake transparent, high gloss bright blue shade Pigment Red 48:2 with good all-round properties. It has a high color strength. It is primarily recommended for printing ink applications. This product has a specific gravity between 1.5 and 1.7, a bulk volume between 2.2 and 2.6 l/kg, and an average particle size between 100 and 200 nanometers. In the case of concentrated sulfuric acid, it is purple-red, after dilution, it shows a blue-red precipitate, in the case of concentrated nitric acid, it is brown-red, and in the case of sodium hydroxide, it is red. Good light and heat resistance. Poor acid and alkali resistance.

Application

Berad® Red K 4820 is recommend for offset inks, water-based inks, industrial paints, decorative solvent-based paints, decorative water-based paints, powder coatings, nitro paint, textile printing, also suitable for solvent-based inks, plastics, master batches, rubbers.