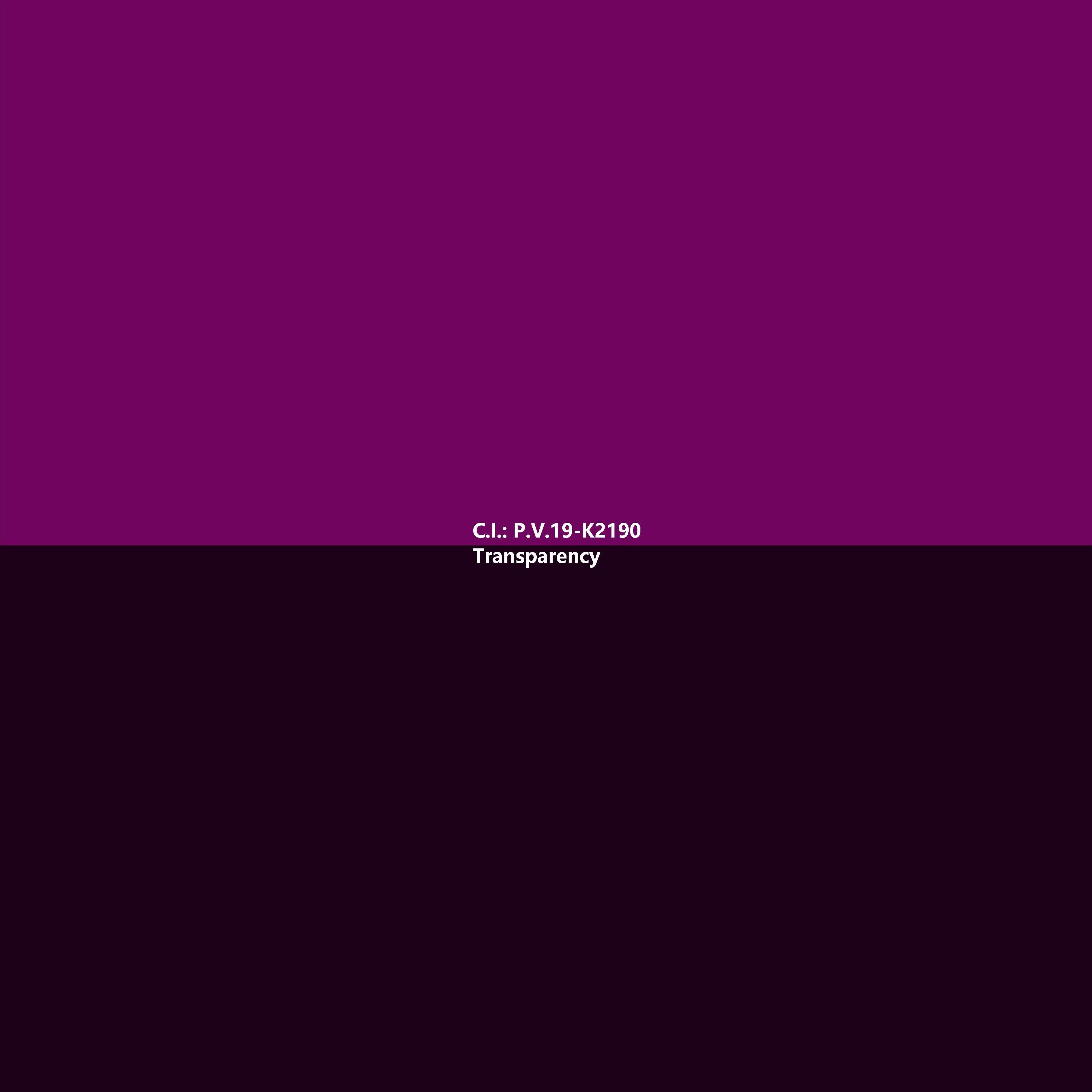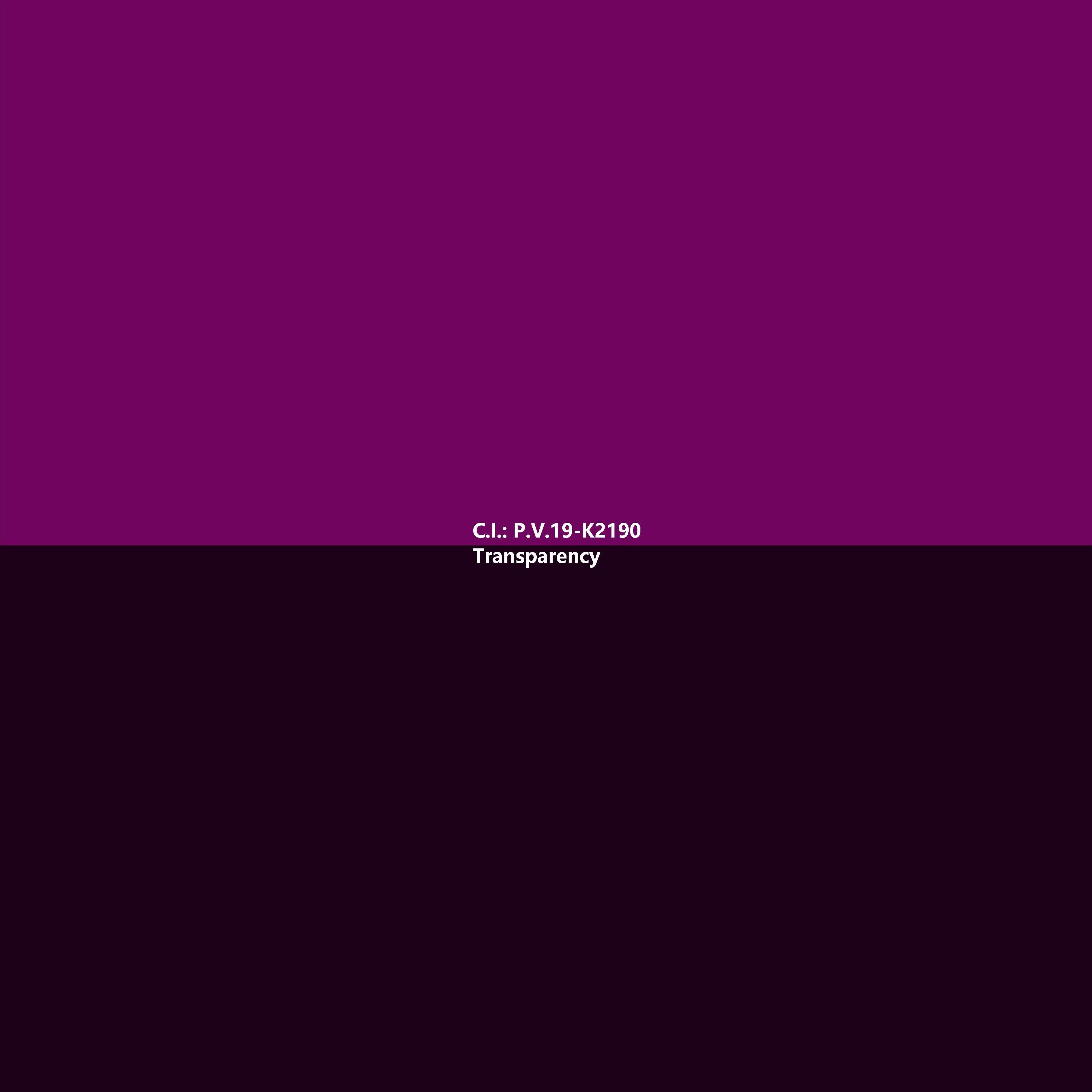 Berad® Violet K 2190
Short Description:
Brand Name : Berad® Violet K 2190
C.I. No : P.V.19
CAS No: 1047-16-1
Pigment Class : Masstone
EINECS No : 213-879-2
Molecular Formula : C20H12N2O2

SEND EMAIL TO US
Features

Berad® Violet K 2190 is a semi-transparent reddish shade beta form of Quinacridone-based violet pigment with high tinting strength, good hiding power, good all-round fastness properties and a good resistance to transference, making them suitable for many demanding pigment applications in coatings and inks. The excellent heat stability of Quinacridone pigments makes them suitable for use in various plastic colorant applications, such as polystyrene, polycarbonate, polyester spin dyeing, polyolefins and ABS.

Application

Plastics such as PVC, PS, PP, PE, PU, and PO, resin, offset inks, water-based inks, solvent-based inks, UV inks, rubber, organic glass color, synthetic fiber of protoplasm coloring, architectural paints, industrial paints, powder paints, printing paste, car paints, automotive original primer.