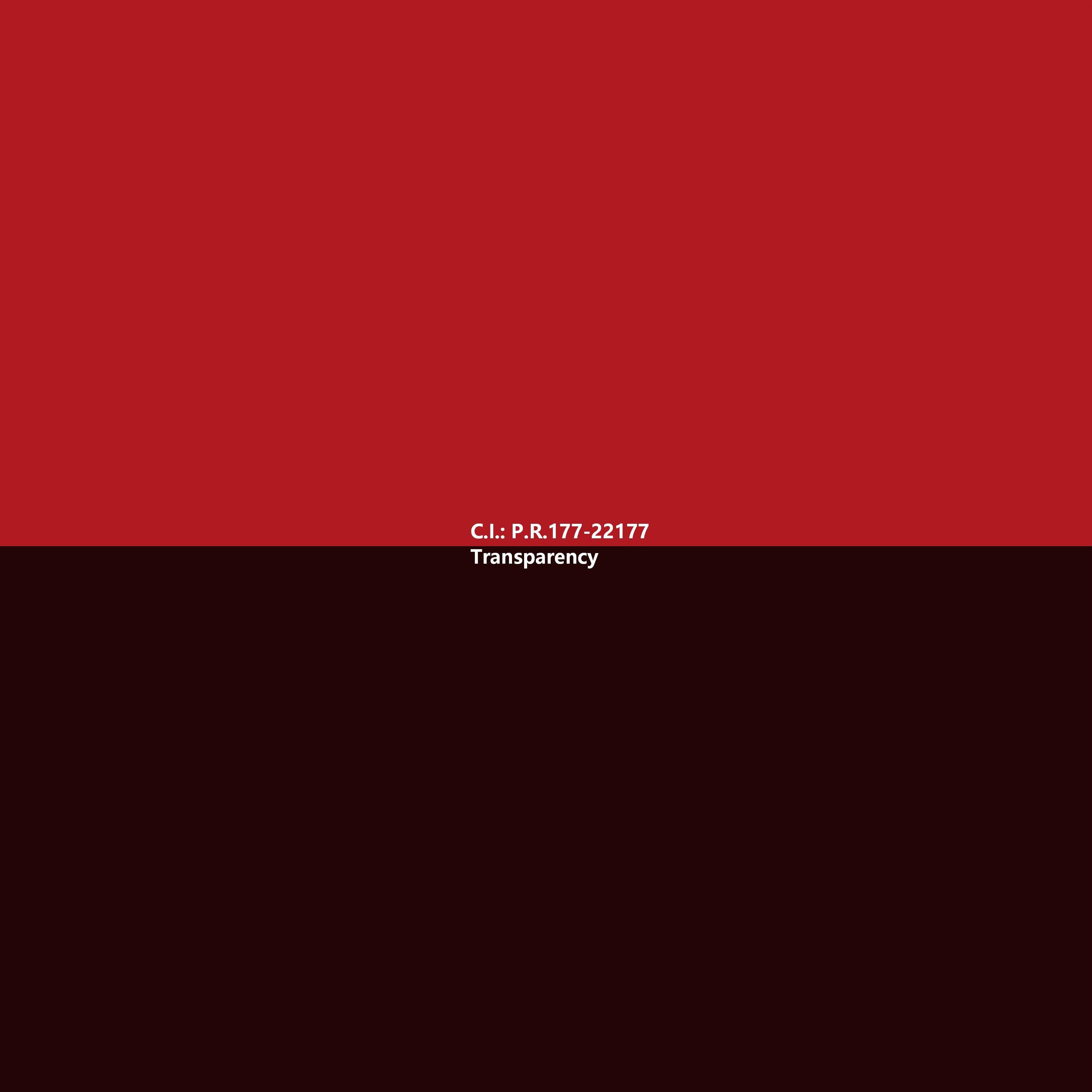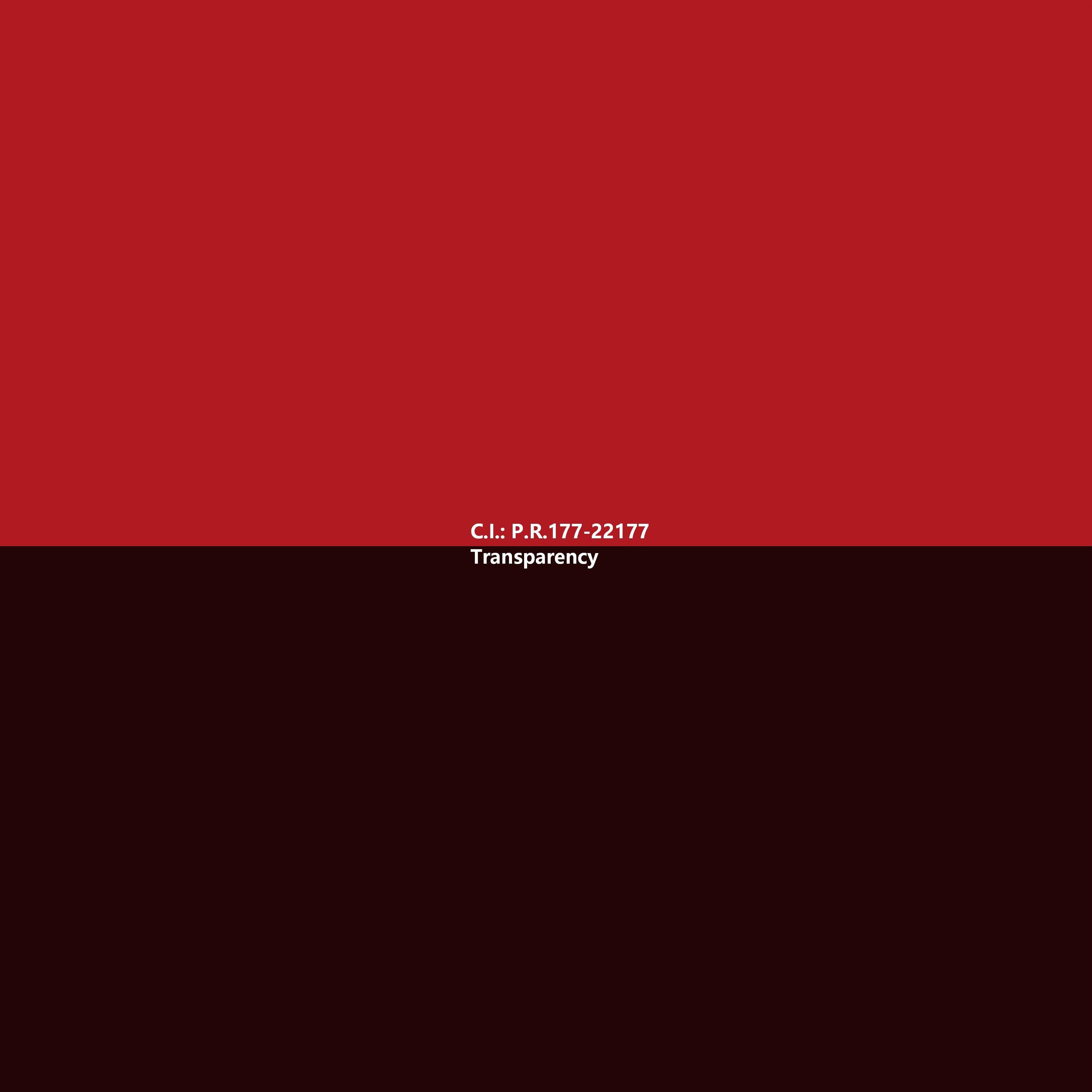 Berad® Red K 22177
Short Description:
Brand Name : Berad® Red K 22177
C.I. No : P.R.177
CAS No: 4051-63-2
Pigment Class : Masstone
EINECS No : 226-866-1
Molecular Formula : C28H16N2O4

SEND EMAIL TO US
Features

Red 177 is a high transparent anthraquinone pigment red 177. It is a blue shade red pigment with good heat and solvent fastness. It also shows excellent properties of light fastness and weather fastness. The paint industry uses Hermcol Red A3B primarily in combination with inorganic pigments, especially with Molybdate Red Pigments. Hermcol Red A3B, in combination with Molybdate Red pigments, provides better properties than other organic red pigments.

Application

Red 177 is recommended for water-based inks, solvent-based inks, offset inks.