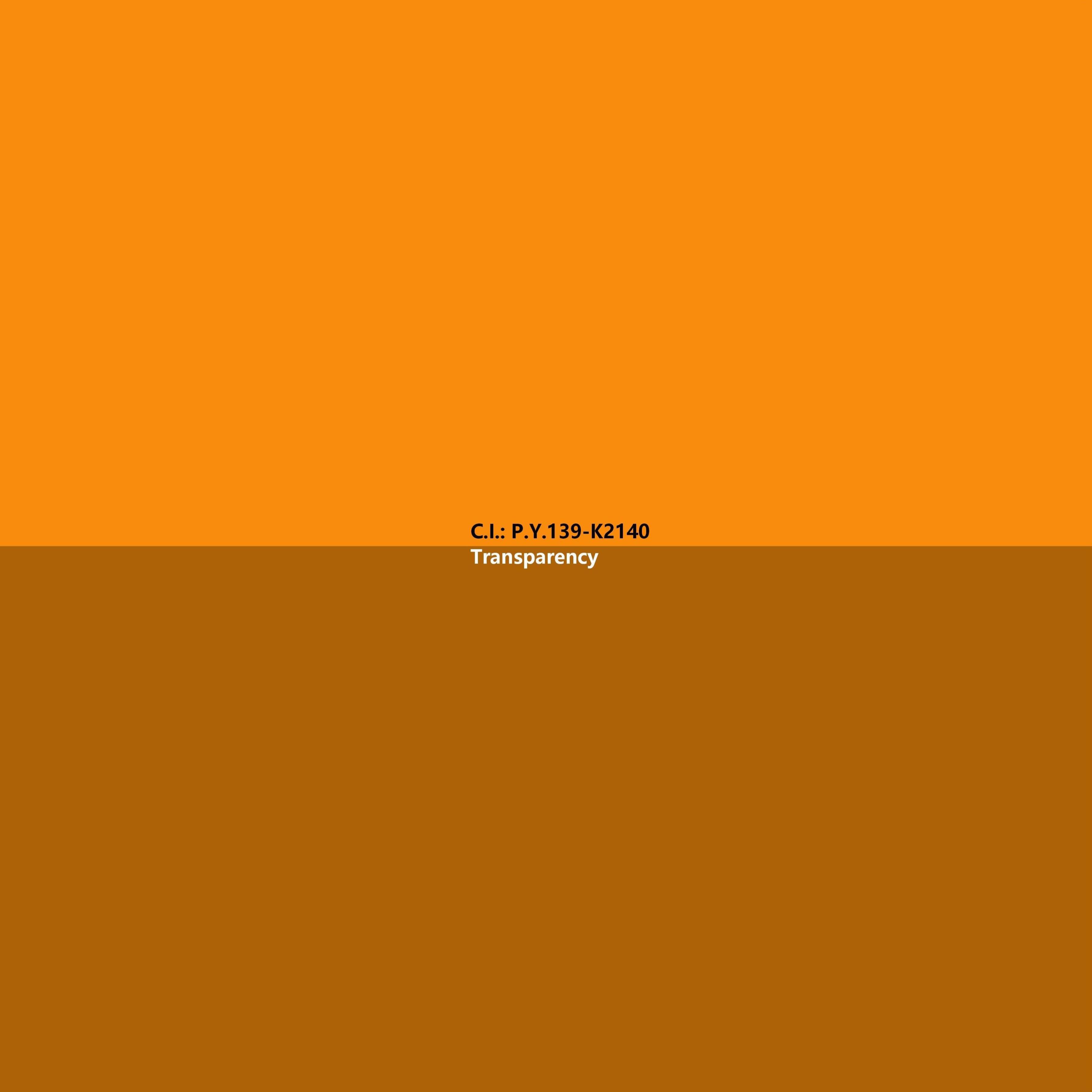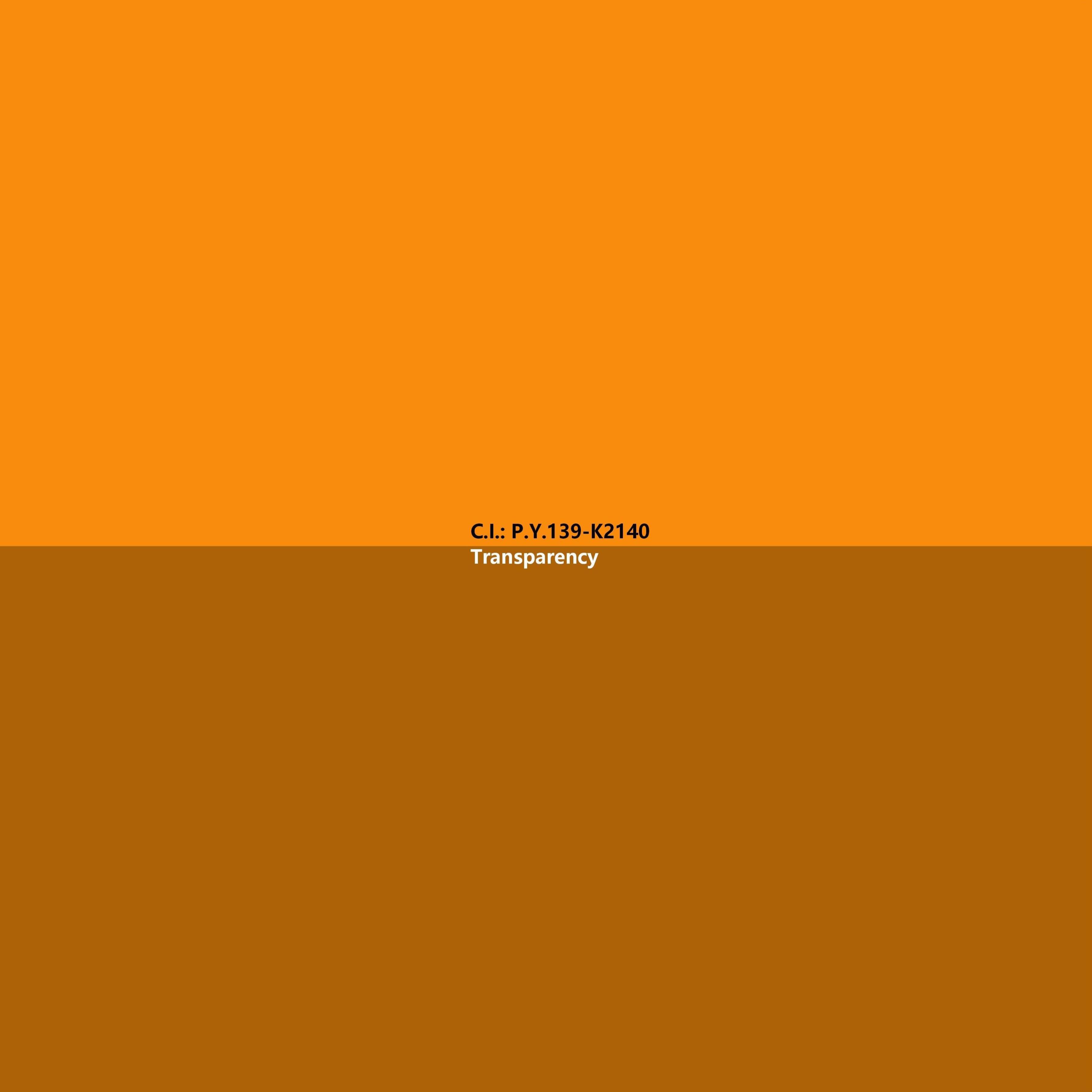 Berad® Yellow K 2140
Short Description:
Brand Name : Berad® Yellow K 2140
C.I. No : P.Y.139
CAS No: 36888-99-0
Pigment Class : Isoindolinone Pigments
EINECS No : 253-256-2
Molecular Formula : C16H9N5O6

SEND EMAIL TO US
Features

Berad® Yellow K 2140 affords reddish yellow shade, exist variety particle size distribution types exhibit very good fastness to light and weather. It has high opacity. The opaque version can be used for conjunction with inorganic pigments for paint to replace chrome yellow pigments. It can be used as a replacement for diarylide and lead chromate pigments. It is potential reaction with alkaline additives can lead to discoloration and a reduction in properties.

Application

Berad® Yellow K 2140 is mainly used in industrial paints, coil coatings, powdercoatings, decorative solvent-based paints, decorative water-based paints, automotive OEM paints, textile printing, ink-jet inks, PA inks, PP inks, UV inks, offset inks, water-based inks. It is recommended for PP, PVC, EVA, PS, PC, RUB, fibre. Suggested for PBT, PA, PO.